In 2013, Time Magazine published a story with the aim of identifying the Most Significant Person in History. After comprehensive and detailed research, it concluded that person is Jesus Christ of Nazareth (Time Magazine, 10 December 2013).
Google the most significant person in history and you will find that Jesus appears more than any other person across a broad range of historical, academic and social websites.
On film, His life story has had more than eight billion views, and his biography, The Jesus Film, produced and distributed by Power to Change, has been translated into eighteen hundred languages and is now also available as a smart phone application. (1)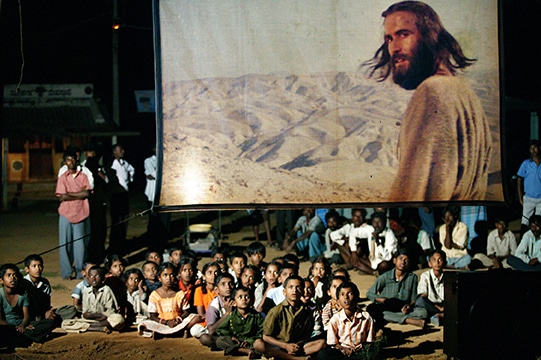 In print, His life story has been a best seller for centuries. According to the Guinness Book of World Records, the Bible is the post published and read non-fiction book in human history. More than five billion copies have been sold and distributed in over three hundred and forty languages, and at least one book of the bible is available in over two thousand languages. (2)
Online and in digital format, the life story of Jesus continues to be interpreted, shared, translated and distributed around the world, and can be heard in six and a half thousand different languages on the 5Fish application. (3)
But what is known about Jesus outside of the Bible and Christian works?
First century Jewish historian, Josephus, mentions Jesus in his research and writings Antiquities of the Jews (Bk.XVIII.III.3 written about 93 AD). (4)
3. Now there was about this time Jesus, a wise man, if it be lawful to call him a man; for he was a doer of wonderful works, a teacher of such men as receive the truth with pleasure. He drew over to him both many of the Jews and many of the Gentiles. He was [the] Christ. And when Pilate, at the suggestion of the principal men amongst us, had condemned him to the cross, those that loved him at the first did not forsake him; for he appeared to them alive again the third day; as the divine prophets had foretold these and ten thousand other wonderful things concerning him. And the tribe of Christians, so named from him, are not extinct at this day.
Second century theologian, Origen, recognised the life and influence of Jesus in his book Contra Celsum, written about 248 AD. (5) In the preface of his discourse, he writes,
"1. WHEN false witnesses testified against our Lord and Saviour Jesus Christ, He remained silent; and when unfounded charges were brought against Him, He returned no answer, believing that His whole life and conduct among the Jews were a better refutation than any answer to the false testimony, or than any formal defence against the accusations. And I know not, my pious Ambrosius, why you wished me to write a reply to the false charges brought by Celsus against the Christians, and to his accusations directed against the faith of the Churches in his treatise; as if the facts themselves did not furnish a manifest refutation, and the doctrine a better answer than any writing, seeing it both disposes of the false statements, and does not leave to the accusations any credibility or validity. Now, with respect to our Lord's silence when false witness was borne against Him, it is sufficient at present to quote the words of Matthew, for the testimony of Mark is to the same effect. And the words of Matthew are as follow: 'And the high priest and the council sought false witness against Jesus to put Him to death, but found none, although many false witnesses came forward. At last two false witnesses came and said, This fellow said, I am able to destroy the temple of God, and after three days to build it up. And the high priest arose, and said to Him, Answerest thou nothing to what these witness against thee? But Jesus held His peace.' "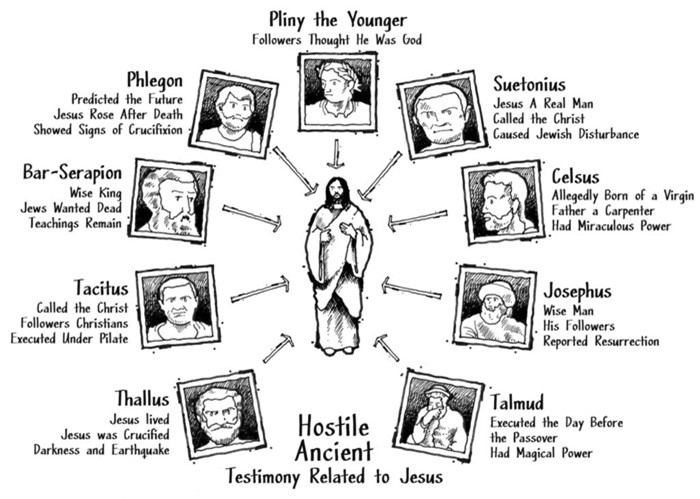 Former U.S. homicide detective, J. Warner Wallace, used his cold case skills to look at evidence outside of the Bible to verify the integrity of the Christian story and the life of Jesus. He published his findings in Cold-Case Christianity in 2017. Since then, Wallace's work has been developed into a television program, podcast series, teaching resources and a website available in many languages. (6)
The world's most successful lawyer (according to the Guinness Book of World Records) with two hundred and forty-five consecutive murder acquittals in his career, Sir Lionel Luckhoo (1914-1997), states:
"I humbly add I have spent more than 42 years as a defence trial lawyer appearing in many parts of the world and am still in active practice. I have been fortunate to secure a number of successes in jury trials and I say unequivocally the evidence for the Resurrection of Jesus Christ is so overwhelming that it compels acceptance by proof which leaves absolutely no room for doubt." (7)
On a social and practical level, the life of Jesus and his teachings continue to influence humanity today. Worldwide, countries recognise and celebrate Christmas and Easter as significant dates in their annual calendars. These occasions observe the most significant events in the Christian story and are celebrated today because of the centrality of Jesus' birth, death, and resurrection to the Christian faith. (8)
Despite differences across humanity in location, race, colour, religion and culture, many tenets of the Christian faith are commonly valued and upheld. One of the most recognised of these is to treat others as you would like them to treat you. This saying extends from the teaching of Jesus in Mark 12:31, where Jesus says that the second-most important commandment is to, "Love your neighbour as yourself". (9)
The birth of Jesus set a marker for the start of the modern era and a historical reference on the timeline of humanity's existence. The time before the birth of Jesus is referred to as B.C., an acronym of Before Christ, and the time after his death, our common era, is referred to as A.D.; anno domini — meaning in the year of our Lord (in Latin). In the 17th century, the acronyms B.C.E. (Before Common Era), and C.E. (Common Era) joined the mix as accepted timeline terminology. However, the turning point of ancient and modern world history is still widely recognised as the birth of Jesus Christ. (10)
On the topics of social justice and equality, Jesus' human existence took place within a patriarchal time and culture. (11) Despite this, His message is one that is relevant to modern-day thinking; that women are equal in the eyes of God, children are valuable and should be loved and nurtured, and that all people, irrespective of colour, creed, culture, or life experience, are treasured, have a purpose, and should be treated with equal respect. (12)
The Jesus of History has shaped and continues to influence the world on a global, national, local, and personal level.Should we be surprised then, that the most significant person in history is the central figure in the largest religious group in the world? (13)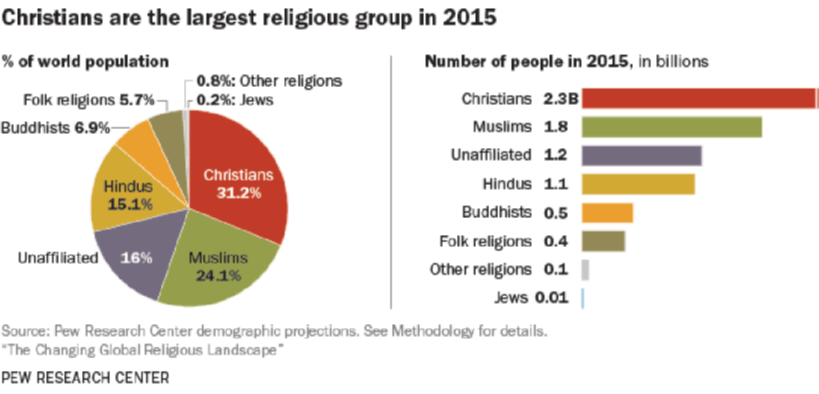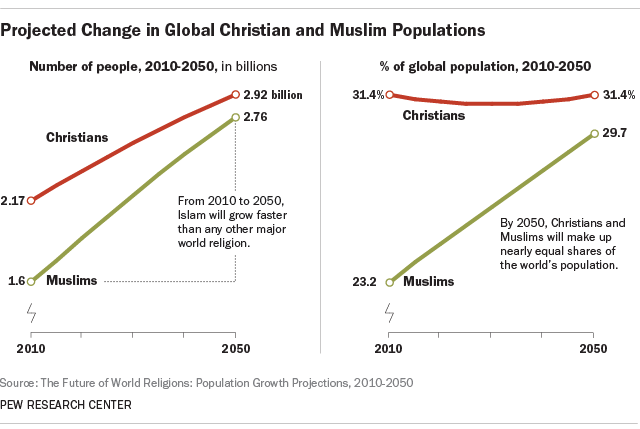 Graham McDonald
Founder, Did You Know Education
graham@didyouknow.org.au

References:
• Josephus:
Flavius Josephus, Antiquities of the Jews, Bk. XVIII.3.3, in Josephus, Complete Works. Translated by William Whiston. Foreword by William Sanford LaSor, (Grand Rapids, MI: Kregel Publications, 1981). Josephus, The Jewish War, translated by G. A. Williamson, revised with a new introduction, by E. Mary Smallwood, (Harmondsworth, UK: 1986). 12. Josephus, Flavius, Flavii Josephi opera, edidit et apparatu critico instruxit Benedictus Niese, (Berolini: apud Weidmannos, 1955, reprint of 1885-1895 edition), vols. 1- 7
• The Pew Forum
• The Bible: New International Version
References:
1 https://www.powertochange.org.au/jesus-film-project-app
2 https://www.guinnessworldrecords.com/world-records/best-selling-book-of-non-fiction
3 https://5fish.mobi/au
4 Antiquities of the Jews, Bk. XVIII.3.3
Flavius Josephus, Antiquities of the Jews, Bk. XVIII.3.3, in Josephus, Complete Works. Translated by William Whiston. Foreword by William Sanford LaSor, (Grand Rapids, MI: Kregel Publications, 1981). Josephus, The Jewish War, translated by G. A. Williamson, revised with a new introduction, by E. Mary Smallwood, (Harmondsworth, UK: 1986).
Josephus, Flavius, Flavii Josephi opera, edidit et apparatu critico instruxit Benedictus Niese, (Berolini: apud Weidmannos, 1955, reprint of 1885-1895 edition), vols. 1- 7
5 https://www.documentacatholicaomnia.eu/03d/0185-0254,_Origenes,_Contra_Celsum_%5bSchaff%5d,_EN.pdf5
6 https://coldcasechristianity.com/writings/is-there-any-evidence-for-jesus-outside-the-bible/ tps://5fish.mobi/au
7 https://www.allaboutthejourney.org/the-case-for-christ.htm#:~:text=Sir%20Lionel%20Luckhoo%20%281914-1997%29%20is%20considered%20one%20of,was%20knighted%20by%20Queen%20Elizabeth%
8 https://www.whychristmas.com/cultures/ https://www.theholidayspot.com/easter/worldeaster/
9 https://www.gotquestions.org/Golden-Rule.html
10 http://www.todayifoundout.com/index.php/2015/11/difference-bce-ce-bc-ad-come/
11 http://www.aportraitofjesus.org/social.shtml
12 https://resource.acu.edu.au/gehall/XTOLOGY3.htm Chapter 3 – Teacher and Prophet
13 http://www.pewresearch.org/fact-tank/2015/04/02/7-key-changes-in-the-global-religious-landscape/
• The Bible: New International Version