by Annie Hamilton
'Are you a millionaire, Daddy?' Judith asked her father. It was not long after decimal currency had been introduced into Australia.
'No,' he replied. 'But it will make it a lot easier for me to get there now that the pound is worth two dollars.'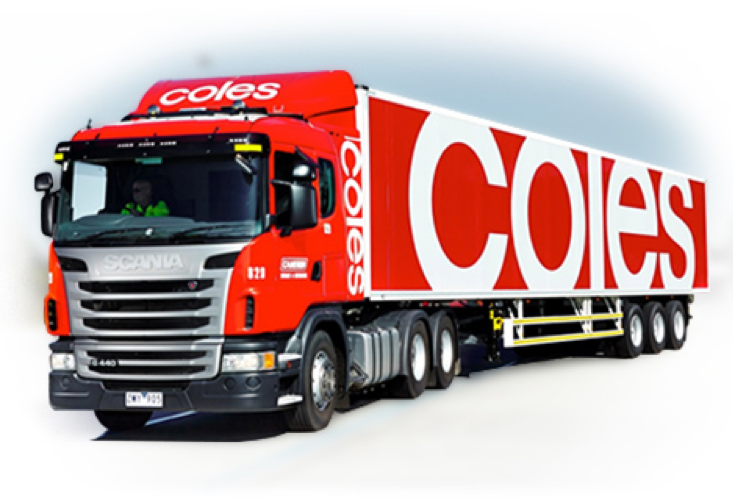 Few people have made their mark on the shopping habits of Australians like George Coles. The founder of the Coles supermarket chain, he is still a household name more than four decades after his death. His father had been a shopkeeper and, at an early age, George watched the business struggle as a result of allowing people to owe money on their bills – too much money, and too often.
He made the decision that his stores would take only cash, would offer quality items at an affordable price – 'Nothing over half a crown'* was one of his first mottoes – and would stick to the idea that the customer was always right. He also paid his employees more money than the going rate – believing that loyal, well-rewarded workers made his business more successful.
George's first store opened in 1914. As his chain of stores grew rapidly, even during the worst years of the Great Depression, he partnered with family members to form a Board that would manage the shops. This led to conflict, as not all the Board members had such honest and positive values as he did. One of the conflicts was because George felt it was unethical for Board members to vote on their own salaries and then keep these salaries secret from shareholders in the company.
In 1935, George arrived a few minutes late to a Board meeting only to find that they had replaced him as Chairman. In addition, he was pressured to retire. But people found out about this. The officers of the Stock Exchange commented publicly about it, and the support that George received from them and other members of the public helped lead to him being reinstated.
Coles was clearly a man of high morals and honourable standards; and he was very successful. He could have been a millionaire – except for the fact that he didn't put money first in his life. In his eighties, he said, 'Above all else, I owe most to my parents for the grounding they gave me in the Christian religion.'
His greatest legacy to our country was not in the bricks and mortar of grocery stores and retail outlets – it was the fact that he lived out the teachings of Jesus and contributed to the wellbeing of society.
George Coles was a committed and generous Christian. He paid for Billy Graham's Crusade to be publicly broadcast across the nation in the early days of television. He enabled the Brotherhood of St Laurence to set up a retirement village at Seaford by purchasing the land for them. He financially supported Christian Education in government schools. He helped fund a hall at his local church and assisted many charities and societies, such as the Boy Scouts and the Corps of Commissionaires, a support and welfare organisation for war veterans who have the responsibility for the Shrine of Remembrance.
Although he loved the Bible, the quote that he most often wrote at the back of his diaries was: 'It is a sad day when a man sits down and tries to make money without earning it.' He was a hard worker who reaped the reward of his labour. Many people expect instant results for not much work; but Coles is an example of someone whose faith gave him a commitment to working hard in order to benefit others.
* 'Half a crown' was half of five shillings – in today's money, something like 25 cents. 
Source and further reading:
Judith McLaughlin, Nothing Over Half a Crown, A Personal History of the Founder of the G.J. Coles Stores, Loch Haven Books, 1991